If you'd like to receive
updates about the
Winter Solabration, please

Storysmith® Susan Marie Frontczak brings literature to life,
creates stories from thin air, and hones personal experience into tales worth telling again and again.  Her stories and living history presentations have taken her to schools, libraries, corporations, and theaters across 39 of the United States as well as Europe.  Susan's original stories have been heard on Colorado Public Radio (Morning Edition), at the Colorado Music Festival Young People's Concert, through Story Gleaner productions, and on her CD "The Three Fishes & Other Stories."  Susan Marie's motto is: "Give me a place to stand, and I will take you somewhere else."  More at www.storysmith.org.
The Maroon Bells Morris Dancers
Maroon Bells is the oldest of the morris teams now dancing in Colorado.  We've been kicking up our heels, and jingling a few bells, since 1982 – long enough for some of our offspring to grow up and join the team.  Our dancers come from towns along the Front Range and many walks of life.  All are welcome to join us, particularly for our new dancers class each fall.  We perform locally, at festivals and for special events, as well as a few more distant spots, e.g., Red Lodge, MT, the U.S. Midwest, and, every decade or so, in England.  If you'd like to join us, please contact Squire Robin Smith for more information, or visit us on the web at: maroonbellsmorris.org
The Solstice Sword Dancers are five members of the Bennett School of Irish Dance: Bill and Molly Bennett, Bill MacAllister, Ken Horwedge, and Beckee Laurie. As exciting as Irish dancing can be, the intricate interlacings of rapper swords adds a whole new dimension to their dancing experience. Their practices have become one of the premier spectator events at the Friendship Irish Dance Center, since nobody can believe that anyone could extricate themselves from the complex tangles of steel that are the heart of rapper sword figures. They always do, however, like so many armed Houdinis, ready to go into the next impossible tangle and amaze everyone by emerging unscathed.
See them on YouTube.
Breathless in Berthoud (Border Morris)
For at least five hundred years, teams of English men and women have dressed in ribbons and bells, waved handkerchiefs and clashed sticks together, and, to the music of pipe and tabor, fiddle, concertina, or accordion, danced the Morris. The Morris is a performance, not a social dance. It appears to be very ancient, but historical evidence before the Middle Ages is scarce. The Morris is traditional, dynamic, mysterious, and a little absurd. People dance the Morris because they love it.
Border Morris dancing is a style of Morris dancing originat­ing in the area of the English border with Wales. The dances are boisterous and energetic; primarily stick dances, emphasizing a thrilling performance rather than subtlety or refinement. The dancers often dance in blackface, and the dancers' "kit" is often decorated with many ribbons or strips of material, known as rags. Besides the traditional dances, collected early in the twentieth century, Border teams dance many new dances, invented in the Border counties and in the U.S.A.


Featured on the Tonight Show with Jay Leno, Breathless in Berthoud is the only Border Morris Side in Colorado. We would enjoy astonishing you, and would like to take this opportunity to inform you that we are always welcoming newcomers to experience this ancient and mysterious dance form. We practice on Thursday nights at the Barn Owl Dance Studio in Berthoud.


For more information, contact Anne or Robin Smith at robins@mesanetworks.net or visit our website.
Since 2003, the High Country Dancers of Colorado's Front Range have combined high energy aerial squares, flashy round dances, and perhaps a quadrille or contra to create performances that are always new.  Ranging in age from 50 to over 70, the dancers prove that age doesn't have to slow you down.  Their energy and enthusiasm – not to mention ladies flying through the air, appeal to audiences everywhere.  The group has travelled the U.S. from Hawaii to North Carolina, performing at National, Regional and State Square Dance Conventions.  At home they keep busy with local shows at County Fairs and retirement homes while constantly learning new material.  The group is led by Dale Fry with Todd Albright as the caller.
Contact:  Dale Fry, 720-480-3875
Bryan Connolly Extreme Juggling
Bryan Connolly is a vivacious jug­gler/ acro­bat/ fire-fiend who enjoys mixing handfuls of comedy with heaping scoops of pseudo-mortal predicaments.  Fire-eating, machete juggling, bowling ball balancing and much more are contained within this dazzling delight of danger.
More at Bryan-Circus-Knight on Facebook.
Abbie Lawrence, Balloons & Face Painting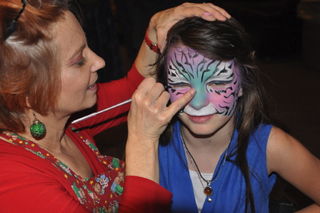 Abbie Lawrence is an award-winning artist and entertainer. Following extensive training, Abbie was invited by the Armed Forces Professional Entertainment Office to perform in Italy, Spain, England, Scotland, Germany, Turkey and the Azores. She founded Mime Time in 1982.
Abbie performs at private and public events for individuals and organizations of all types. She also teaches workshops and classes in the Denver Metro area, as well as performing at Denver Public Libraries. She teaches and performs in the Denver Public Schools as an ArtReach instructor, and she has been performing at the Winter Solabration since 2011.
Chris Kermiet has been calling and teaching traditional American
community dances for over forty years and is recognized as one of the finest callers in the United States.  In 2000, he received the Heritage Award/2000 Artist Fellowship from the Colorado Council on the Arts for calling and teaching traditional American dance, as well as the Westword Best of Denver Award for Best Dance Caller.  In 2009 he was honored as a "Living Legend of Dance"  by the Carson-Brierly-Giffin Dance Library at the University of Denver.  His video interview can be viewed here.  During the last ten years, as well as being in demand as a caller and teacher of traditional dance, he has created choreographies for a number of performing groups and theater companies.
Chris grew up with traditional dance.  His father, Paul Kermiet, was one of Colorado's premier old time callers, and ran a summer dance camp on Lookout Mountain where Chris heard the best callers from around the country.  He learned from all of them, and it shows in his teaching and calling, his broad repertoire and familiarity with traditional dance, and the way he puts new dancers at ease.  He calls at numerous events across the Front Range, and currently leads the Denver English Dance.
Visit his web-site.
He has also been posting his poems on-line at poemofthemonth.us for the past five years.
Here's the latest!
Patricia Danscen's contagious smile and energetic whimsical calling spread the passion of dance wherever she goes.  Her clear and concise teaching and welcoming smile will engage both new and experienced dancers and keep them dancing all night long!  Patricia's repertoire includes contras, squares, circles, and traditional reels.  She has called dances throughout Colorado and in several other states.
In addition to calling, Patricia plays double bass and guitar, and performed with a clogging troupe for 12 years.  Her passion for dance and music is evident as she hosts jams, co-organizes community dances, and leads dance workshops.
"I absolutely love seeing people smile and having a great time on the dance floor!"
Performers for this year's Grand March are members of the Northern Colorado Caledonia Pipe Band.  They are John Wharrier, Paul Landers, Dan Rousch, and Chris Doyle.  The NCCPB is a successful competition band with members from Commerce City to Greeley to Ft. Collins to Boulder and everwhere in between.
Visit the band's website for more information.  Also on
Teri was born into a musi­cal family in Nova Scotia, Cana­da, and began playing harmonica and "button box" at an early age.  She holds a degree from the Paciific Music Conservatory in Music Therapy and Performance (clarinet).  Teri also plays piano, guitar, flute, and mandolin, as well as writes dance music, performs for kids and adults and has published a tune book.

After college she worked as a fire fighter for the National Forest Service, and was transferred to Colorado to fight fires.  In 1980 she started a contra dance at the Niwot Grange and then joined forces with Paula Kermiet and Frances Waller who were holding dances in Denver — together with several other folks they formed CFOOTMAD.  Her sense of community, her longevity, her lack of burnout, her continuing enthusiasm for traditional music and dance, and her service to CFOOTMAD are all quite amazing.  (from Attic Windows 7/2000)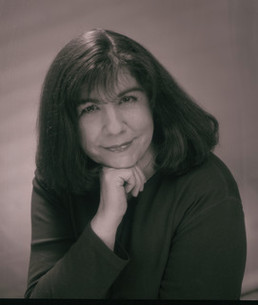 Julia Hays, a Boston native, comes from a family of musi­cians.  With family members working in everything from the Boston Symphony Orchestra to the Blue Man Group, eclectic musical taste is clearly a family trait.  The family playlists included everything from Aerosmith to Zarathustra.  Her own professional experience began as she was completing her studies at Boston University's School of Fine Arts.  After playing festivals in Taos. New Mexico, and Colorado, she fell in love with the Rockies and made a home for herself in Denver where classical performances came alongside a Renaissance Specialty group, a few Irish bands, work with several folk singer/songwriters, a few Western bands, and several varied jazz groups.  Her unusual versatility has continued to bring respect for both her live and studio performances.  Her playing has appeared on more than 25 recordings.  Performance venues have ranged from intimate private events to concert and festival appearances in Chicago, Colorado, California, and Texas.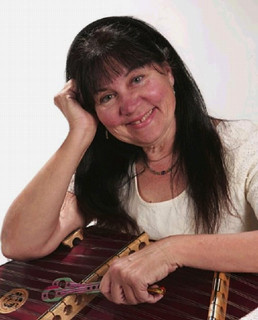 Tina first saw a hammered dulcimer in 1986 while living in Ketchikan, Alaska.  It quickly became her passion and soon it seemed everyone on the island had heard Tina and her band, Bear Foot.  She played on the docks for cruise ship tourists, at weddings, dances and at the Alaska Folk Festival in Juneau.

Since moving to the Denver area in 1990, Tina has become a full time musician.  She performs solo, in small combos with fiddle, guitar, or piano, and in several local contra dance bands, such as Balance & Swing and the Grandview Victorian Orchestra.  Along with her busy performance schedule, she teaches local students and at festivals across the country on the dulcimer and bodhran and has won a few hammered dulcimer competitions including the 1992 Colorado state championship, the 1994 Long's Peak Scottish Games Championship, and brought home third place in the 1998, second place in the 1999 and won first place in the 2000 and 2015 National Hammered Dulcimer Championships in Winfield, Kansas.
Brian Mullins is a multi-instrum­ent­alist, composer and performer.  Playing one or more of the following: Mandolin, Cittern, Tuba, Flute, Guitar, Bass or the Chinese Erhu.  Brian has performed hundreds of school assemblies presenting music from around the world.  He's been a featured soloist with symphonies and chamber orchestras.  His music has been featured in short film and public television specials, and his compositions have been referred to as "some of the most innovative and unique music to emerge from this area" by the Boulder Weekly and "musical exotica often verging on the exquisite" by Westword magazine.